In 2006, I designed and developed the front and back end of the website for Range restaurant in San Francisco as a barter project (really it was to keep my sanity while working at Apple, where all my creativity was completely drained). And I'll say -- It's a great feeling sauntering into a wonderful restaurant, gorging oneself on amazing food and drinks, treating whatever friend was with me at the time, and not having to pay a cent!
Owners Cameron and Phil West had a very specific design aesthetic in mind (clean, simple, with a focus on the images of their food and the menus).
They also wanted to be able to easily update the menu pages, often daily, in order to have it accurately reflect what was being served in house. So, I provided for them a custom "Menu Updater Tool" which enable them to enter new menu items quickly and re-render and publish the accompanying pages with the click of a button.
Perhaps one day I'll add screenshots of the php-based tool here, but for now just the public facing site will have to do...!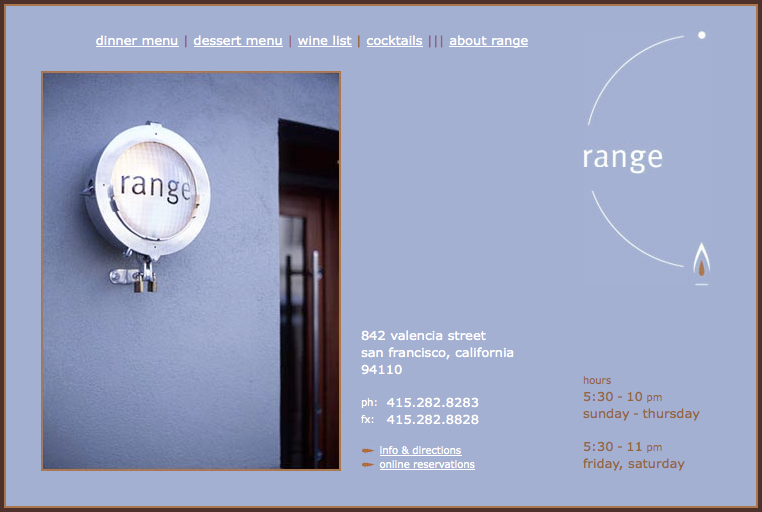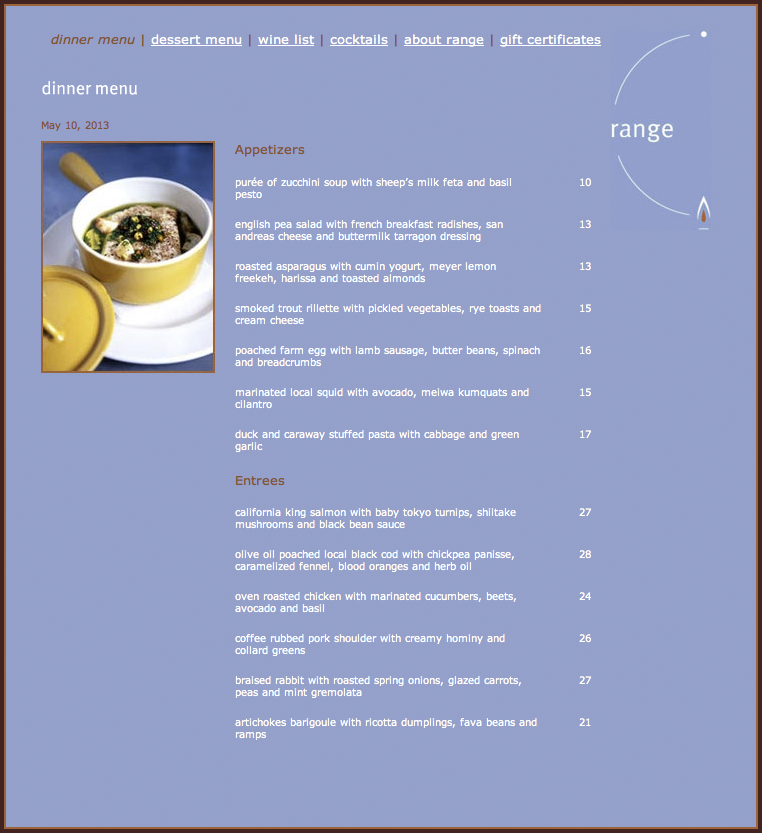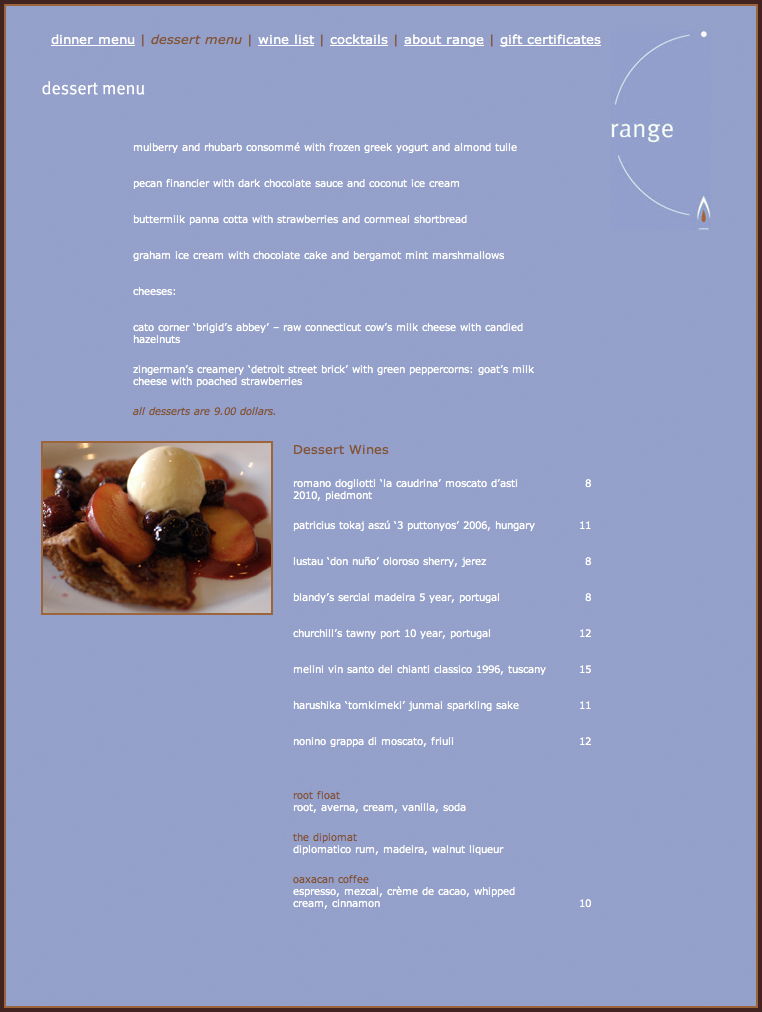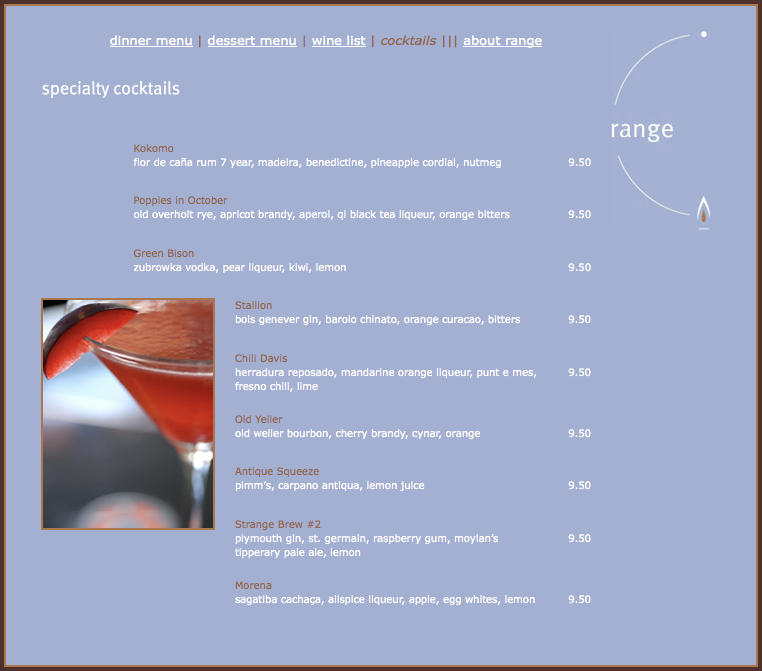 Unfortunately since I no longer maintain the website, the design of the following "About" page has gotten a bit... wacky. I didn't grab screenshots of the page when it first went up, though maybe one day I'll update these with locally rendered screen grabs off the original source code. Just feeling lazy right now. :)