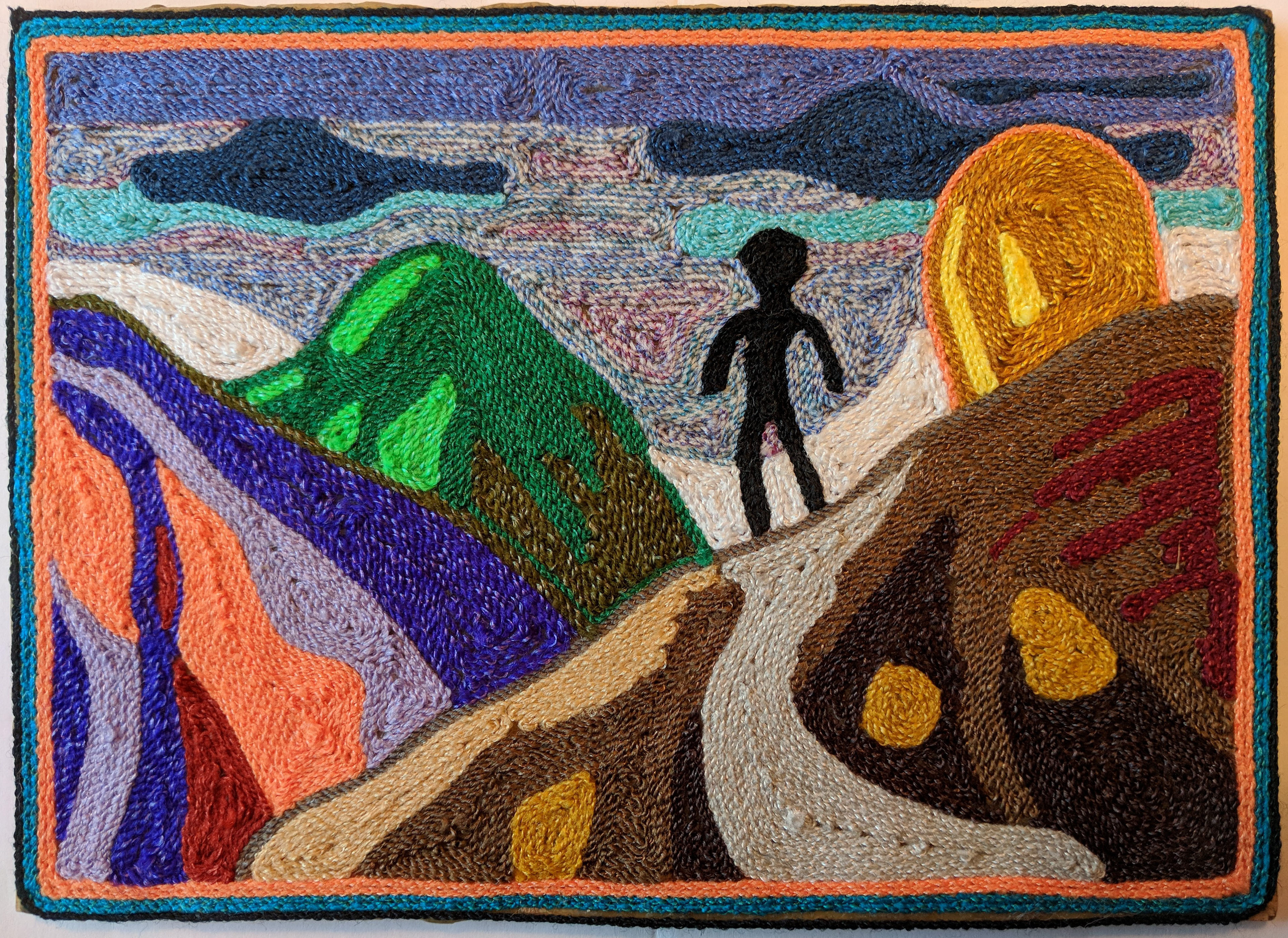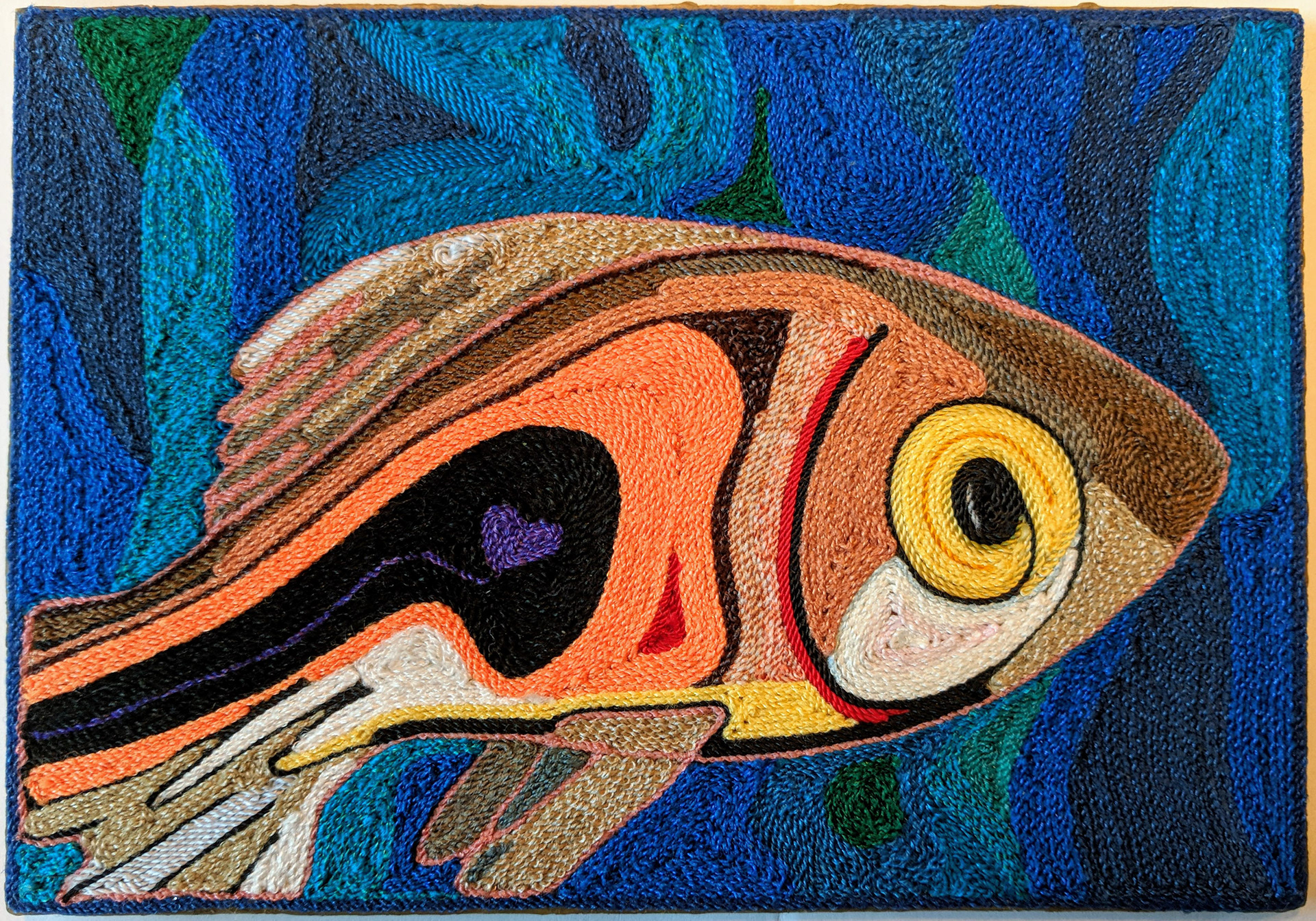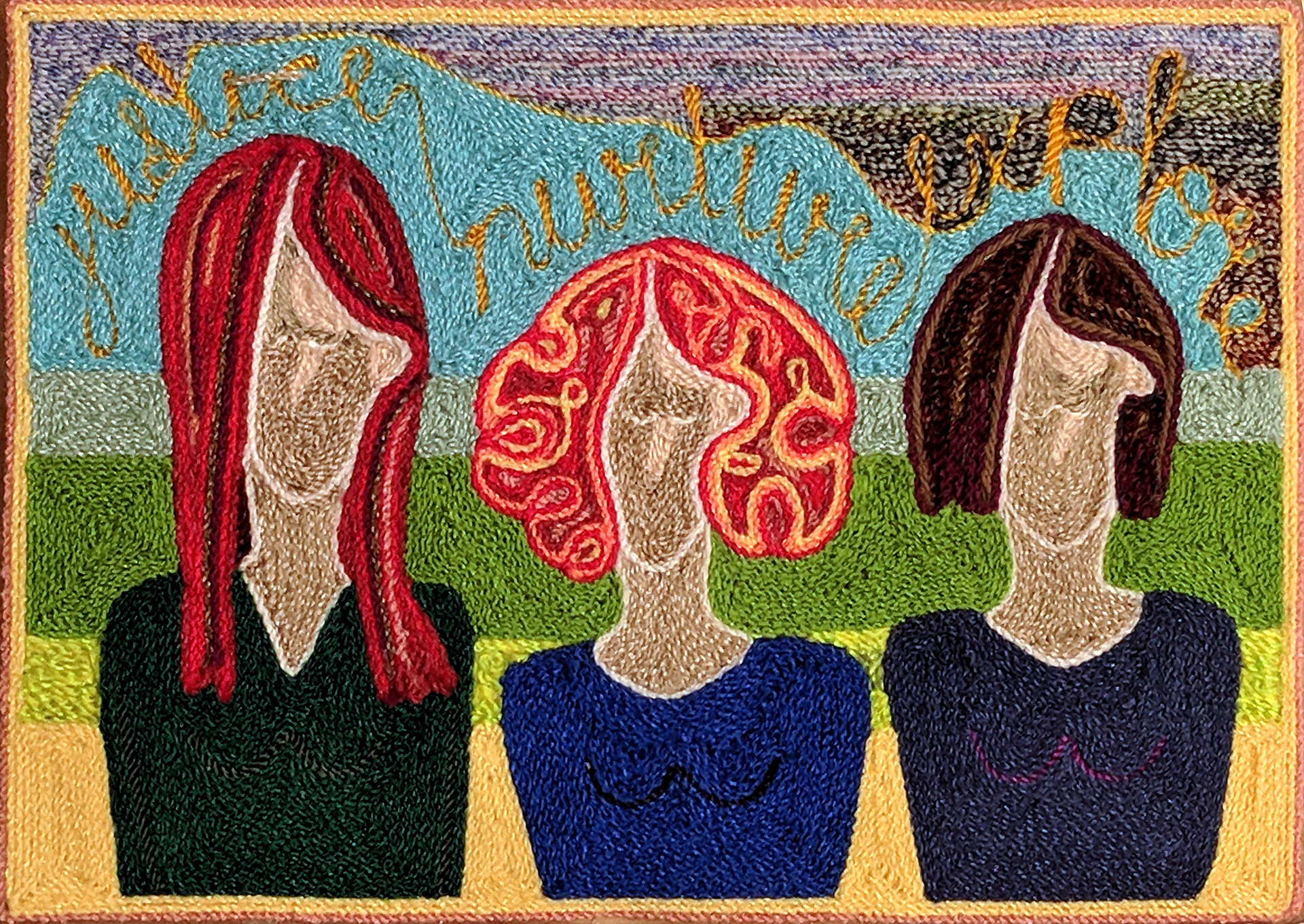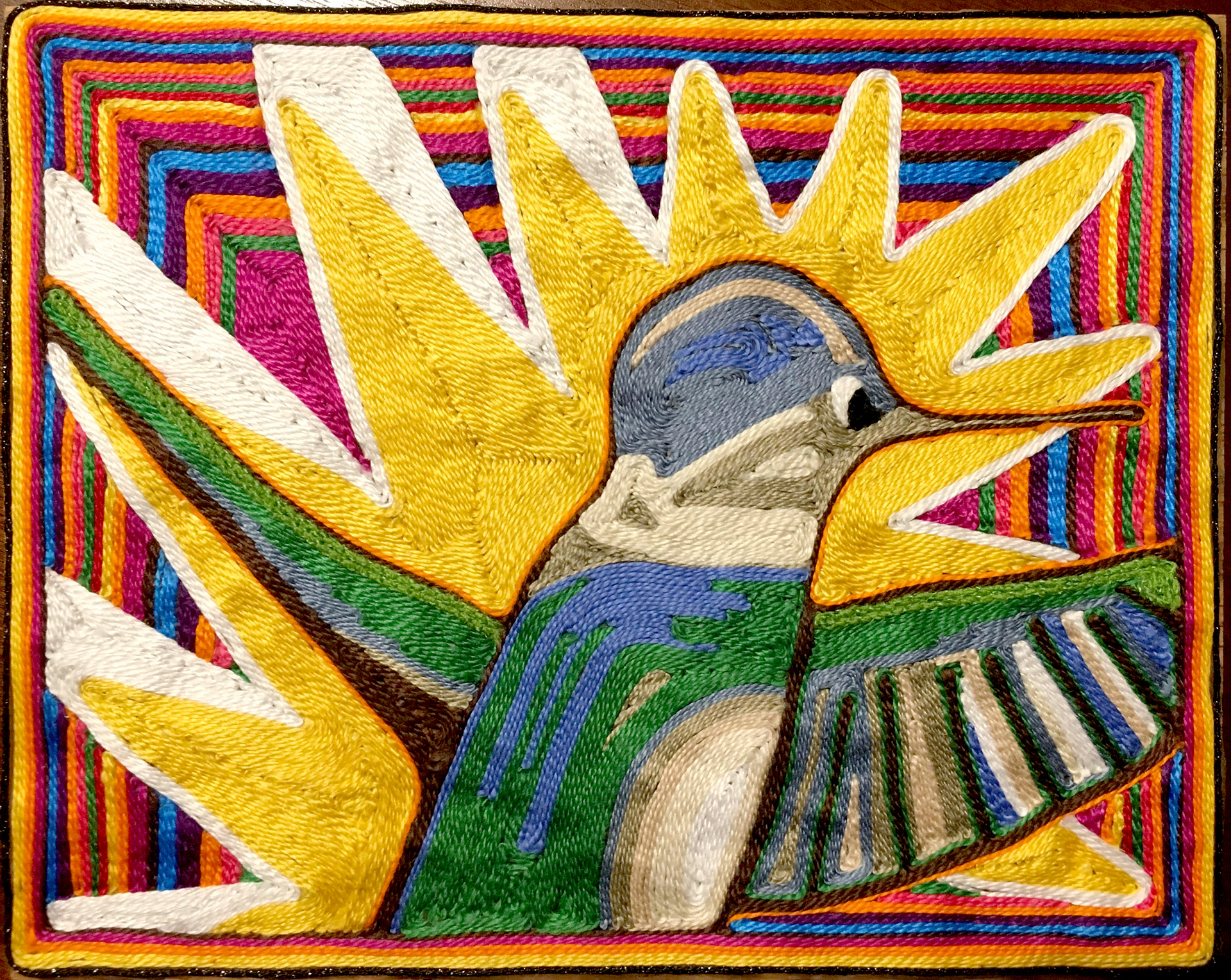 I began yarn painting while on sabbatical at Rancho La Puerto in Tecate, Mexico. 
I went on a morning hike and witnessed a beautiful moment that I felt compelled to capture in art... I tried to draw it, but could not get the scene right. As fate would have it, that afternoon I took a yarn painting class from the amazing Timothy Hinchliff (http://timothyhinchliff.com/). I went straight to work transposing my memory to board & yarn. I completed it within about a week of my return to Seattle.
I immediately fell in love with this contemporary Mexican folk art, which is inspired by Hucihol traditions. However, I'm not Mexican. So, my yarn paintings will have an American spin. I feel a deep need to yarn paint in a way that's authentic to whom I am, my history, and my heritage... while still being inspired by the colors, energy, and story telling elements of Timothy's work and those before him.
​​​​​​​
I hope you enjoy them!